March 05, 2020
Why Is Skyline Brown a supreme choice among other apartments in Kakkanad?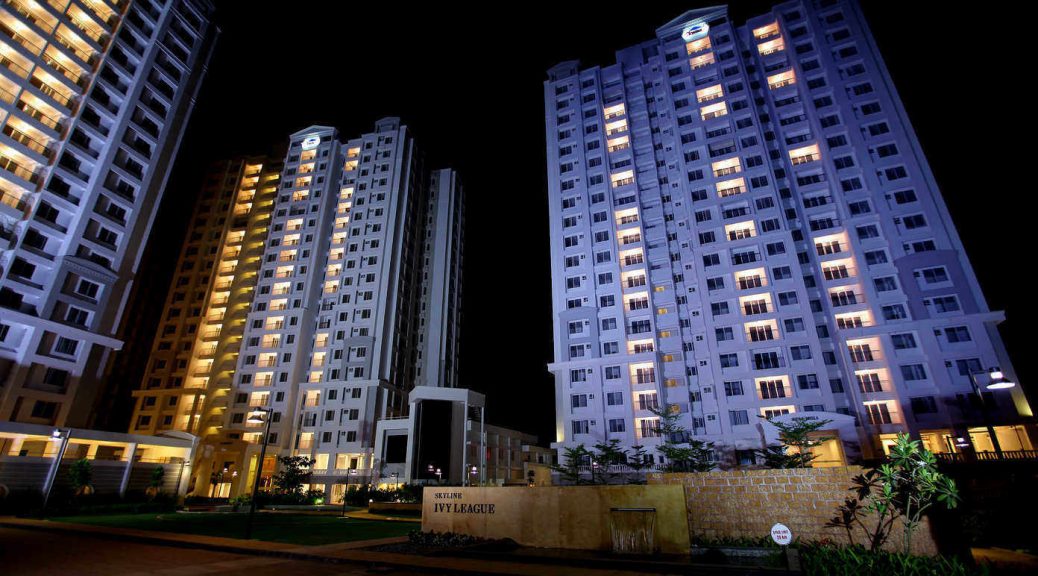 Quality, trust, and timely delivery are synonymous with Skyline Builders. With 145 housing projects launched in the last thirty years, Skyline Builders has an impressive track record of being proud of. As of date, the company has completed 135 projects and has 10 ongoing projects across Kerala. Skyline is an ISO 9001:2015 certified company that has gained a national reputation as a builder and has won several national and international awards.
Skyline Builders offers an extensive and exclusive range of homes, across major cities in Kerala. Prospective buyers have a choice of impeccably designed villas and apartments, in the prime locations of the state.
Skyline flats & Apartments in Kakkanad
The largest township project of Skyline Builders, Skyline Ivy League, is located at Kakkanad Kochi. Comprising seven super deluxe residential towers, namely Skyline Yale, Skyline Princeton, Skyline Sylvania, Skyline Harvard, Skyline Cornell, Skyline Columbia, and Skyline Brown, the township promises to be an experience that redefines luxury and aesthetics. The township spreads over an area of 8.5 acres of land.
Each residential tower in the township consists of plush, beautifully designed 2 and 3 BHK luxury flats. The luxurious apartments set in this ready-to-move-in gated community are surrounded by lush greenery. The township has proximity to is Smart City (Information Technology Special Economic Zone) and Infopark in Kochi and is easily accessible to, Seaport-Airport road, Cochin International Airport, Seaport-Airport Road making it an ideal location with huge appreciation potential.
Skyline Brown
Skyline Brown is the final tower of Skyline Ivy League township. It comprises 184 luxury apartments, in two, and three, bedroom configuration, with areas ranging from 1039 sq. ft., to 1695 sq. ft. The well laid out apartment designs, facilitating airy rooms, breezy balconies and views to the lush greenery are to provide a home setting extraordinary. The intelligently designed floor plan of Skyline Brown offers you ample cross ventilation and a very low common area ratio.
Why Skyline Brown?
Skyline Brown is an ideal home for those who are looking for a ready-to-move-in apartment project. Aspects such as the project being more affordable as compared to apartments available in city centres, easy to rent-out because of floating crowds and proximity to schools, hospitals, Infopark, SmartCity, and shopping avenues etc. make it the best investment option for NRIs and Resident Indians alike.
Location
Skyline Brown is ideally located near several prominent institutions, in and around Kakkanad. Infopark, one of the largest IT hub of Kerala is just 1.5 Km away from Skyline Brown, and SmartCity, another IT hub shares a boundary with this project. The project has proximity to Cochin International Airport, Seaport-Airport road, NH Bypass at Palarivattom, multi-speciality hospitals, Malls, ATM centres, Banks etc. Renowned educational institutions, such as The Indian Public School, Mar Thoma Public School, Vidyodaya Public school, Naipunnya Public School, Sanskara School, GEMS Modern Academy, and Rajagiri Valley are located close to Skyline Brown.
Amenities
When it comes to amenities, Skyline Brown is a class apart. It boasts of superior amenities. Fitness centre, jogging track, games room, cards room, billiards table and two squash and two badminton courts, a spa, massage centre, Jacuzzi and sauna. Exclusive children's play area landscaped gardens, and water bodies are some of its other features. Also, the project offers luxury amenities like an amphitheatre surrounded by landscaped lawns, air-conditioned multi-purpose recreation banquet hall, two convenience stores, swimming pool, sprawling open space, poolside cafeteria, a barbecue counter, tree court, a sunset deck and much more.
Premium Features
Skyline Brown is one of the seven towers in the classy and aesthetically designed Skyline Ivy League Township. The pièce de résistance of the property is the vast open spaces that spread across 8.5 acres. The well-manicured landscaped garden and artificial-water features give it a heaven-like feel.