February 28, 2023
Buying A Home After Retirement? Keep These Things In Mind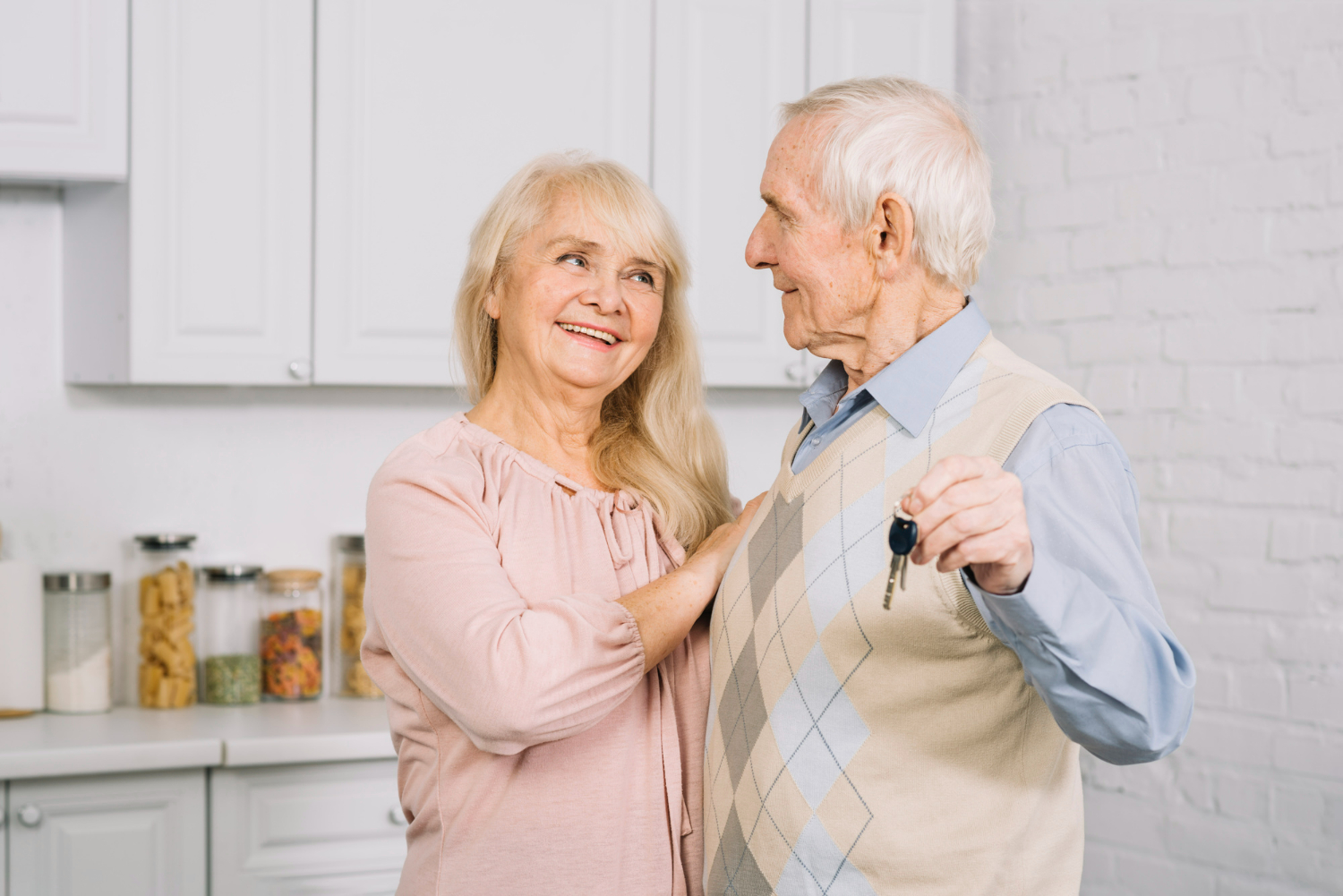 Retirement is not the end of life; rather it is a time to start a new phase of life. It is at this point that most individuals put themselves first and start looking forward to things that make them happy, which usually comes around to buying a place of their own to move on with the rest of their lives. But there are many factors that they need to consider so that they don't end up investing in fraudulent real estate investments. Here's a list of factors that can be considered when you are buying a home after retirement.
Availability of healthcare and infrastructure
The average age of the people who plan to buy a home after retirement will be around 60–70 years, and they will be plagued a lot by the usual age-related diseases and other lifestyle diseases. Hence, it is necessary to look at a home that is in a prime location and close to a good set of hospitals and pharmacies. The flats in Kerala that they purchase should also have necessary infrastructure like elevators and other services. They should also be in a convenient location where they can take advantage of online delivery services and home checkups, blood tests, and so on.
Peaceful Surroundings
Most people envision their post-retirement years as being extremely peaceful and calm. And for this, it is ideal to have an atmosphere that resonates the same, which is why retired people should look for ample amounts of walking space in and around the home that they are planning to buy. Gardens and parks should be a must-have feature when it comes to buying a home after retirement. This will provide the body with the necessary exercise while also providing fresh air and a break from sitting at home all day. A good community management system is also a good feature, as elderly people can come together at some point in the day and refresh themselves with their own peer group.
Amenities
Social and helpful amenities are a must, irrespective of the age at which you are planning to buy a home. Common amenities like elevators and security features are a must and should be given utmost importance when it comes to the elderly. Security cameras and gated homes have to be considered before purchasing a new home. The security guards in the home that you purchase should be trained to deal with situations related to fire safety and first aid. Unnecessary customizations are not required as they can affect the normal course of functioning for older people.
Cultural Phenomenon
It will be fitting to invest in homes according to the culture preferred by the elderly. Some people prefer to have a serene backdrop, and these homes are mostly found on the outskirts of the city. There are many disadvantages to not having too many options when it comes to basic amenities, and one will have to settle for whatever is available. On the other hand, choosing a city home may not help to cancel out chaos, but it can certainly make post-retirement life more enjoyable. There will be no time to sit idle if you are up for it. The apartments in Kochi or in any metropolitan city are planned to have a luxury touch with indoor games rooms, amphitheaters, and communities that help bring retired people together and make their lives more comfortable and fun-induced.
Affordability
Even though obtaining a home loan is a simple process nowadays, it is not as quick or, more importantly, not possible for people aged 60 to 70. As the chances of getting a home loan are quite slim, the purchase of a new home after retirement will solely depend on savings and pension funds. This makes it ideal to purchase a low-cost home rather than a high-priced home. Smaller, more functional homes will suffice rather than investing in opulent retirement homes where half of the utilities may not even be used. Larger space accounts for maintenance, which is an unnecessary out-of-pocket expense.
When older people plan to invest their life savings for buying a home after retirement, these factors play a significant role in their purchasing decisions. Hence, it will be ideal to consider these before going ahead with the purchase decision.
Skyline Builders is the most trusted name in the real estate industry. We have earned this reputation through three decades of unrivalled honesty and integrity in completing every project to which we have committed. Our clientele of 7,800 people is the proof of the acclaim we earn. Every one of our projects is meticulously planned to achieve IGBC Green Home Certification.