May 30, 2023
Choosing The Right Floor in A High-Rise Property: Top 10 Factors to Consider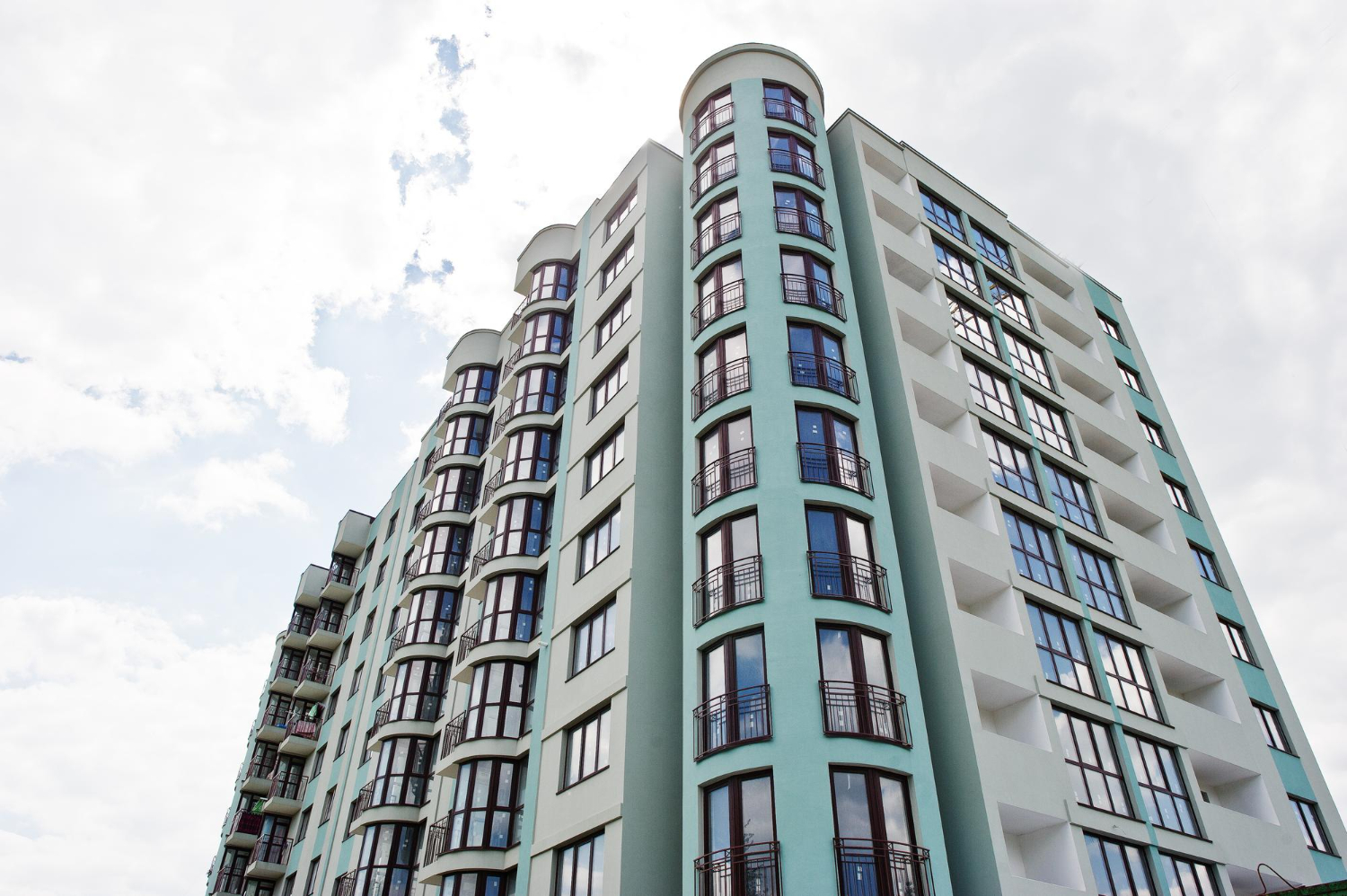 Image : Freepik
India has a burgeoning population, and several cities are increasingly expanding vertically to meet the increased numbers. Because of this, the nation's real estate developers are working quickly to create high-rise structures in both the luxurious and cheap price ranges in order to appeal to a wide number of homebuyers from various income brackets.
When purchasing a property, we frequently conduct extensive research on the neighbourhood, facilities offered, locality, and price. First-time home buyers are frequently mesmerised by the prospect of residing in a high-rise apartment block, but they rarely consider which floor would be best for them. As high-rise structures and vertical construction increasingly dominate urban skylines, choosing the appropriate floor is one of the trickier but crucial factors that urban house purchasers should take into account. Home purchasers are unsure of the best option because each floor has a unique combination of advantages and disadvantages. While some buyers of homes enjoy an upper level's scenic perspective, others choose a floor that makes it simple for them to get to the ground and leave the property quickly.
The following elements should be considered while choosing the right floor in a high rise property. This may be taken into account before finalising a deal while trying to purchase flats in Kochi in a high-rise residential building.
View
Naturally, higher levels provide a better perspective of the city skyline, especially if the building is near an attractive location. Choose higher levels if it's crucial to you. A building's higher floors frequently attract homebuyers because of the breathtaking vistas. The view from the balconies and windows of the homes on the upper floors frequently dictates their price. High-rise apartment dwellers can benefit from a variety of comforts, including views of the beach, hills, and swimming pools. Choose higher levels for your ideal home if the view is important to you.
Rental Returns
Selecting the appropriate floor will be an important decision if you buy a high-rise apartment with the intention of renting it out for a profit. Indians typically prefer to remain closer to the ground; therefore, lower floors will be more acceptable. Lower floors will also be more palatable to visitors who come to check on the residence. However, depending on the city or the environment, this may change. People typically favour the bottom levels in locations with scorching climates and prefer higher floors in locations with agreeable temperatures.
Noise
Many individuals pick apartments on higher floors when looking for a place to live in order to have some privacy and be further away from the noise of the street below or the communal corridor below. If your ground-floor flat is located far from the building's main traffic areas, such as the staircase, lift lobby, and clubhouse, you might not mind the noise.
Security

It is easier for anti-social elements to penetrate lower or sub-level floors, ground floors provide a much higher crime risk. In general, it depends on the architecture of your high-rise building and the safety precautions adopted by your residential community's administration. Waiting for a lift can be inconvenient for the majority of us. In such cases, consider living on the lower floors, so that you can use the stairs.


Privacy
However, staying on the lower floors may not afford much privacy in congested situations. If you cherish your privacy and wish to avoid unwanted intrusions, a higher floor may be suitable for you.


Family Consideration
When there are little children or elderly parents, a lower-story property is always desirable. It not only promotes safety, but it also increases convenience. Furthermore, if you or a member of your family has mobility challenges or a fear of heights, you should prefer to live closer to the ground.
Natural Lighting
The amount of natural illumination and ventilation grows along with the tower's height. A higher-floor home will have greater light and breeze.
Energy Consumption
Lower floors are preferable in terms of energy consumption. Higher floors will consume more energy as you ascend. This is a result of using air conditioners throughout the entire summer, and other factors.
Access

For the most part, we find it a waste of time to wait for the lift to arrive. Look for a flat on the ground floor or lower levels if you have problems waiting for the lifts.
Water Seepage
This is one of the most frequent problems both a ground floor flat and a top floor flat encounter. Seepage is caused by a number of elements, including the building's sanitary design and structure.
So consider these factors while you buy a flat of your own and choose the right floor in a high rise property as per your choices.
Choose the Right Builders
The right builder must be chosen if you want to invest your life's earnings in a safe location. Online directories and the local newspaper both provide lists of the top builders in Kochi. The contributions of builders and developers to the rising real estate market are particularly important. There are several builders in the city, which frequently causes buyers to be confused about where to buy property. Make a list of potential builders before picking one, and then interview them, asking as many questions as you can about the property you intend to purchase, their prior work, current projects, etc. Whether you are an experienced real estate investor or a first-time buyer, selecting the appropriate builder will protect you from dishonest business practices and avoid delayed possession.
Why Choose SKYLINE BUILDERS
One of the best builders in Kochi, Kerala, Skyline Builders offers luxurious villas and apartments with a variety of top-notch amenities and features. Both investors and residents are drawn to the apartments and villas because they offer the height of luxury. The company is highly careful when selecting locations, applying cutting-edge technology, and using unique technical applications, all of which allow Skyline Builders to leave its mark on Kerala's real estate market. The home builder is elevated to keep holding the top spot in Kerala's real estate market because of the trust and confidence of its customers and the unwavering diligence of the Skyline team.