August 05, 2023
Importance of Community Living for Elderly People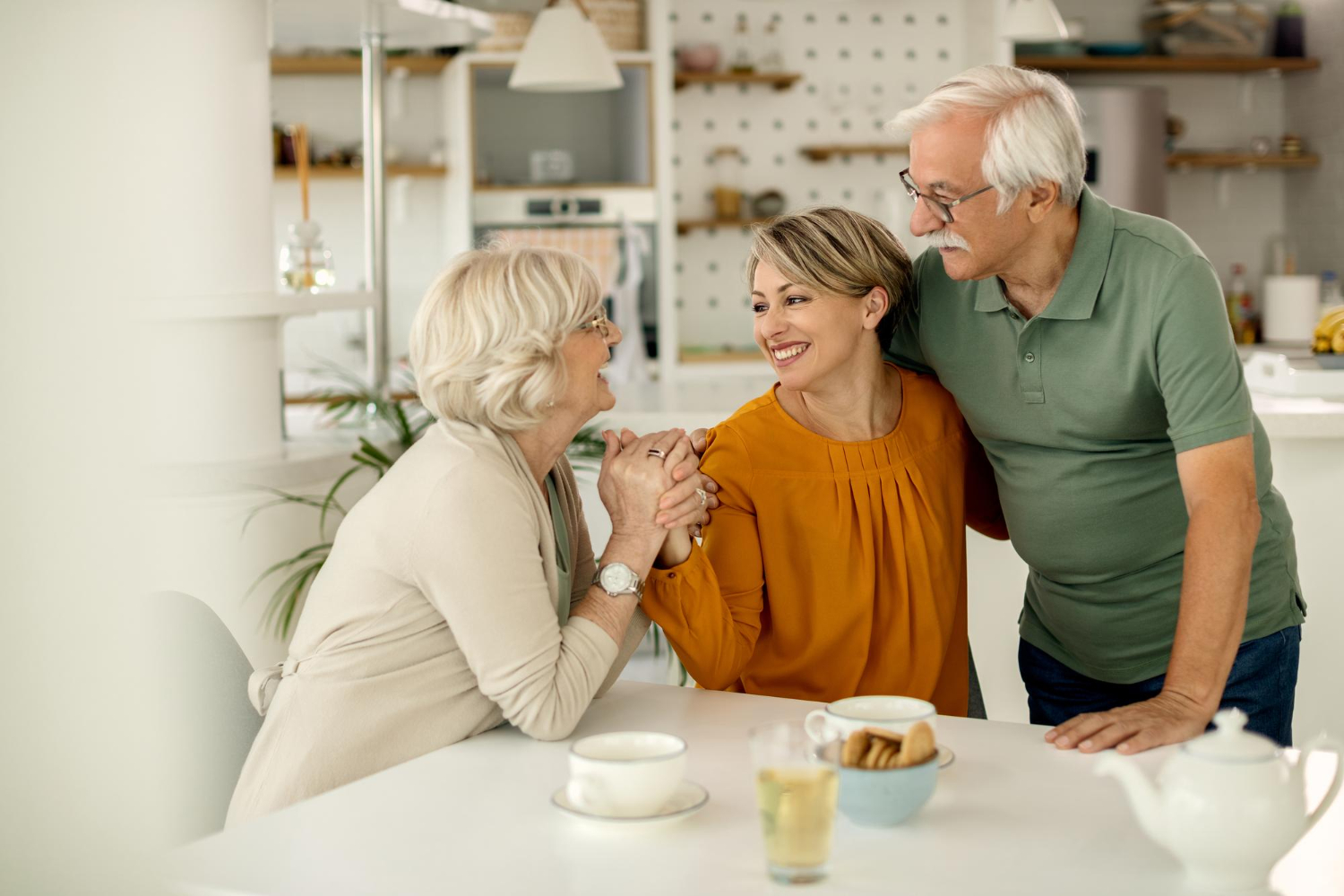 Image by Drazen Zigic on Freepik
Living in an apartment for seniors means living in a neighborhood where they can participate in social activities, receive support, and take advantage of many conveniences and services easily. It offers many benefits for them, such as communication networks as support, improved emotional well-being, and increased safety and security. This article will go through each of these factors and emphasize the importance of community living for elderly people.
Supportive Social Network
One of the main things that senior citizens look for in an apartment is the opportunity to socialize with people like them. Retirement, reduced mobility, and the deaths of friends and family members can cause people to lose social connections as they age. Living in a flat encourages seniors to interact with more people there, make new friends, and make use of social gatherings. Making friends is beneficial for their mental and emotional health as it reduces feelings of loneliness, isolation, and sadness.
Emotional Well-being
Community life is also important for improving the emotional well-being of the elderly. In a flat, it would be easier for elders to find people with similar life experiences and problems who could provide good emotional support, as that's what older people need in their lives. Regularly talking to people and involving yourself in community events can increase self-esteem, establish positive relationships, and give you satisfaction in life. Furthermore, having the option to participate in activities such as hobbies, groups, and outings can help develop a sense of purpose and fulfilment, which can lead to overall increased emotional well-being.
Enhanced Safety and Security
Safety and security are paramount for seniors, especially those living alone. Apartments provide a safe and secure environment with a number of safety facilities, including security guards, controlled access points, emergency response systems, and video cameras. These safeguards provide older residents and their families with peace of mind that reduces the risk of accidents, theft, and other safety concerns associated with living in an isolated home.
Access to Amenities and Services
As seniors live in an apartment, they have easy access to a variety of products and services tailored to their specific needs. Fitness facilities, swimming pools, libraries, gardens, and gathering areas are examples of amenities. Furthermore, apartments offer amenities like housekeeping, easy transportation access, on-site healthcare, grocery shops, and home maintenance, relieving elderly residents of numerous hassles and ensuring their comfort and convenience.
Reduced Maintenance Responsibilities
Cleaning, yard work, and repairs are all physical tasks that many elderly people struggle with. Living in a flat removes these burdens by providing maintenance services that handle these jobs. This allows seniors to concentrate on living their lives, following hobbies, and spending time with friends and family without the extra stress and physical strain of home maintenance.
Living in an apartment provides elderly people with a greater sense of security. The presence of staff, emergency response systems, and friendly neighborhoods creates an environment in which assistance is immediately available in the event of an emergency or health-related concern. This sense of security provides reassurance to older people and their families, allowing them to relax knowing that help is only a phone call away, which is especially important for individuals with mobility or health issues. In addition to it, they can have a healthy routine by taking an evening walk through the apartment parks and having a friendly chat with their friends in the apartments.
Why Choose Skyline Builders?
Skyline Builders has been in the home construction industry for many years and has an abundance of knowledge and experience. We have completed multiple projects successfully and have a good track record of producing high-quality work. We are one of the premium home builders in Kerala and are well known for our dedication to quality, attention to detail, and timely project completion. Our reputation speaks volumes about our professionalism and commitment to customer happiness.